Welcome to Rita Wilson Photography.
I love Donegal and my main goal is to capture the natural, raw beauty of Donegal's dramatic coastline.
The majority of my work is made on the Rosguill and Fanad Peninsulas, because I really feel a true connection to the coastline there. I try to capture the essence of the sea, the power of the waves as they crash on the shore as the colour streaks across the sky complimenting the movement of the sea below. I believe that the quality of light is what really makes a photograph great, and I hope to share that with you through my images.
I opened my Photography Gallery in Downings, July 2014. I'm always nearly there in person so I can answer any questions you have about my work.
June Opening Hours

Monday - Closed
Tuesday - Closed
Wednesday - 2pm - 5pm
Thursday - 2pm - 5pm
Friday - 2pm - 5pm
Saturday 12pm - 6.00pm
Sunday - 2pm - 6.00pm
If you wish to view the gallery when it's closed please contact 0867738738
Contact Details
email:
ritawilsonphotography@yahoo.ie
tel: 086 7738 738
Gallery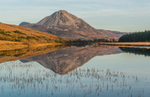 Co. Donegal

(Contains 105 photos)
Landscapes and Seascapes from some of the most beautiful coastline Co. Donegal has to offer.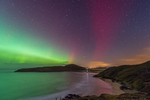 Donegal's Sky at Night

(Contains 41 photos)
Photos of the Milky Way and Aurora Borealis from some of the darkest skies in Ireland.
Black & White

(Contains 6 photos)
A collection of photos in black and white.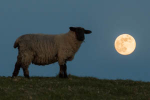 Sheep of Donegal

(Contains 8 photos)
Sheep in the landscapes.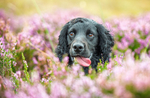 Pet Photography

(Contains 77 photos)
Pet Photography